Former Corvera Airport Concessionaire counter-claims compensation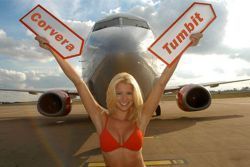 The liquidation of Aeromur's contract to build and operate Corvera Airport has yet to be brought to a conclusion, and all the while the costs are adding up until such a time that all parties concerned can agree on the figures involved.
Both the regional government and Aeromur are claiming compensation from each other.
The financials are both spurious and considerable : according to Aeromur, standing at EU280 Mln (the amount to build the facility); EU50 Mln (the sum invested by Aeromur); EU180 Mln (the loan guarantee made to Sacyr, underwritten by the regional government) and EU17 Mln (the cost of administration including permits, licences etc...).
Sacyr – the principal member of the Aeromur consortium - are now claiming that their initial investment, together with their administration costs, should be refunded in full by the Ministry of Public Works.
The issue is further complicated as the contract to operate the new airport is yet to go out to tender, and the question regarding whether any such company would be willing to assume responsibility for the loan guarantee on behalf of the regional government.
Recommended Reading :
* Murcia's Corvera Airport 'Will Not Open May 2016'
* Former Corvera Airport Concessionaire Must Pay Murcia Commission