Paramount Murcia 'has investors'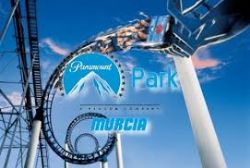 Juan Antonio Samper has told the Spanish Press that he now has sufficient investment to continue and complete the Parmount Murcia Theme Park project.
Samper is currently the acting President of Proyectos Emblemáticos Murcianos S.A. (PREMURSA) - the promoter and developer behind the project – since the death of his brother, Jesus Samper, in December.
Premursa has struggled to bring the project to a successful conclusion, despite an official ceremony to lay the first stone more than 4 years ago.
Perhaps the largest challenge currently faced by (Juan) Samper is that of the ruling by the Supreme Courts that a considerable area of land originally set aside for the park's development is actually protected land.
Unless and until Premursa re-submit planning for the theme park without using the contentious land in question the project remains at deadlock.
Recommended Reading :
* All eyes on Paramount Murcia
* Paramount Murcia investors call for compensation