Spain's Rajoy strikes deal on house speaker though deadlock drags on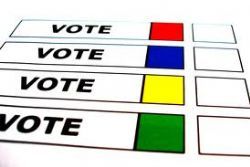 Spain's acting PM, Mariano Rajoy, on Tuesday edged potentially closer towards forming a government after cutting a deal with his most likely partner, liberal newcomers Ciudadanos, to elect one of his ministers to the post of parliament speaker.
Rajoy's centre-right party lost its majority in a general election in December, leaving Spain in a political impasse that a subsequent vote in June did not resolve, prompting warnings of repercussions for the country's return to economic growth.
In parliament's first order of business after reconvening on Tuesday to swear in newly-elected representatives, Public Works Minister Ana Pastor won a vote to be speaker with support from both her People's Party (PP) and Ciudadanos ("Citizens").
She trounced Patxi Lopez, the Socialist Party candidate and a former leader of the Basque regional government, potentially shoring up Rajoy's position as the PP seeks to form a government after last month's inconclusive election.
Pastor's election as speaker heading the lower house's nine-member executive committee marked a small victory for Rajoy. At present, business-friendly Ciudadanos, which came fourth in the June election, looks like his most likely ally.
But the acting premier said there was no sign of any breakthrough deal yet with either centrist Ciudadanos or the PP's Socialist arch-opponents on forming a government.
"The only agreement we have reached is to form the executive committee ... From there on, we only know what the positions are of the two parties that have enough seats to reach an understanding with one another," Rajoy told reporters.
"It's obvious that if neither of those positions change, it won't be possible to hold the (government) investiture."
Ciudadanos has said it would abstain from any investiture vote of a new PP-led government. The Socialists have refused to endorse any such outcome, despite not having won enough seats to join forces with other left-leaning parties such as Podemos.
If Rajoy can garner the support he needs from a cluster of other smaller parties to form a realistic government proposal, he will hold an investiture ballot.
Under rules set out in the constitution, Rajoy must obtain an absolute majority of 176 seats on the floor of the 350-seat lower house to avoid a second vote two days later.
At the second vote, he would need only a simple majority - that is, more "yes" votes than "no" even if short of 176.
The prospect of a second hung parliament prompted ratings agency Fitch to warn that further political stalemate would probably have a greater negative impact on confidence and growth this time around than in December.
But, Fitch said, June's ballot was less likely to result in another six months of paralysis, a view echoed by investors, who have lifted Madrid's blue-chip IBEX index by nearly 12 percent from three-year lows.
"It makes no sense to prolong this indefinitely, nor to hold another election," Rajoy said.
Recommended Reading :
* August 2nd 'Reasonable for Spain Confidence debate on Government' : Deputy PM
* Spain's Socialists says will vote against PP re-election