What does Brexit mean for Expats in/from the UK and the EU ?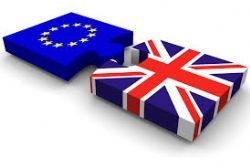 Spain, Ireland and France are amongst the most popular destinations for British expats. Europe, as a whole, currently hosts 1.3 million expats hailing from the UK. Thus far, those in the EU have been able to take advantage of the right to free movement and employment.
Now that Britain has cast its vote and decided to leave the EU it has two years to arrange new deals with EU member states. This is under Article 50 of the Treaty on European Union. However now there is confusion and worry for both British expats and EU nationals as to their futures.
British Expats in EU
For Brits who own properties in EU countries the likelihood is they will continue to be able to do so. For these individuals, it is best to be vigilant of potential changes in inheritance and tax laws. If the pound remains weak, many expats may use this as an opportunity to purchase property in Britain.
For those working or seeking to work in an EU country, it could become more difficult for British expats. Host countries could insist that expat workers follow more restrictive rules when it comes to permits and setting up businesses. Furthermore, expats may lose their automatic right to work within the EU. This would mean they would need to apply for a Blue Card.
The EU Blue Card is Europe's version of the US Green Card. It is a work and residence permit for skilled Non-EU nationals. The card provides socio-economic rights for the individual and a path for permanent residency.
For the next two years, whilst Britain enters negotiations for its exit under Article 50, nothing will change for British expats. Britain will remain part of the EU during this period.
Spain's PM assured worried Brits that nothing would change for expats in the country whilst negotiations take place. British expats will still have the same rights as all EU citizens.
What happens after Britain exits the EU is completely dependent on what the UK negotiates over the next 2 years. There is a possibility that it could become more difficult for new expats to find work. There is a rule that exists in some EU member states in regards to Non-EU candidates. It explains that a Non-EU citizen can only be hired if no other suitable candidate is found from within the EU.
George Peretz QC, an expert in EU law, comments: "The Brexit vote throws into serious doubt the rights of UK expats to work in EU countries. Everything depends on the arrangements that the UK enters into with the EU after withdrawal."
EU Citizens in UK
There are currently three million EU national living and working in the UK. Due to the Brexit vote, their personal finances will also be affected. The UK's three largest European groups are Poles, Irish nationals, and Germans.
Europeans living in the UK will be just as affected by the vote to leave as the rest of the UK's citizens. However, for EU expats, their salaries could suffer due to a fall in the pound. This will mean their pay does not go as far when they travel home. Equally, the value of any money sent back to their home countries will also fall.
Furthermore, depending on negotiations, some EU nationals could be left without the right to work in the UK. This would mean they would have to apply for work permits or visas.
Britain currently has a points system for non-EU citizens who apply to live and work in the UK. There is potential that with could be extended to EU citizens as well.
Recommended Reading :
* Brexit would make Expat Pensioners £50,000 poorer
* British Ambassador issues calming message to Expats