Expats Urged to Help Find Abductee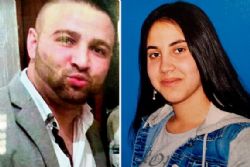 Expats across Spain are being urged to be on the lookout for a 15 year old girl abducted in the UK who police believe is currently in Spain.
Elena Ciochina was last seen at 7pm on Saturday when she left her home in Newham, East London, Scotland Yard said.
Detectives believe she is with Ionut Gheorghe, a Romanian national who was spotted on CCTV in Enfield, north London withdrawing £250 from a cash machine earlier the same afternoon.
Officers investigating the abduction believe the pair left the UK on Saturday evening, heading into mainland Europe and think they maybe in the Guadalajara area of Spain, near Madrid.
A European Arrest Warrant has been issues for Gheorghe for abduction. Elena is described as 5ft 9in with waist-length black hair. She was last seen wearing a black T-shirt, black jogging bottoms and black plimsolls.
Elena is also Romanian and police believe she has a national identity card with her.
Gheorghe is described as white, roughly 5ft 7in, heavily built and has short, light brown hair. He was last seen wearing a white T-shirt, dark shorts and dark flip flops.
It is not clear whether or not the pair were in some kind of relationship or whether she was taken against her will. However Police are urgently trying to trace her whereabouts given her age.
Anyone with any information should call the Police or Guardia Civil by dialling 112. Expats can also contact the UK Police on +44 (0)208 217 5820 or CrimeStoppers anonymously on +44 (0)800 555 111