Shark Attack Closes Costa Blanca Beach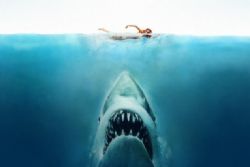 A Costa Blanca beach was immediately closed following a suspected shark attack on a local man on Friday.
The man in his forties was swimming at the Arenales del Sol beach in Elche, where he was bitten. Lifeguards said he "emerged from the sea with blood coming from his hand".
As a precaution, red flags were immediately raised and bathers were evacuated from the water.
A spokesman from the ambulance service said "it was a serious bite" and confirmed the man was taken to hospital for stitches.
It has been reported the likely suspect was a Blue Shark which usually feeds on small fish and squid, although do not typically attack humans.
In 2015, bathers and holiday makers were panicked following a shark attack in Benidorm in which a boy was severely bitten on the torso.
Shark attacks in Spain are extremely rare and those that do
ooccur are typically bites of a curious nature and not hugely aggressive.
Bathers across Spain are being urged to exercise caution as warm currents attract more exotic and dangerous marine life towards the coast. Bathers should follow the instructions of lifeguards and respect the beach safety flag system (green, yellow and red). Bathers swimming whilst a red flag is flown can expect to be fined and/or arrested by local police.
Recommended Reading
• How to survive a shark attack