Manufacturing Growth Rate Slowest in Over 2 Years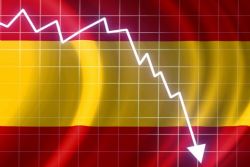 Manufacturing growth rates for Spain have slowed to their lowest pace in over 2 years in July, new figures have revealed.
According to the PMI index of manufacturing companies, Spanish manufacturing stood at 51% in July, a fall from 52.2% in June and a further decline since the beginning of the year, signalling a trend towards stagnation in the sector.
Although, the index did highlight the sector remained above the 50% threshold, separating growth from contraction, for its 32nd straight month. However, the new order growth related sub-index showed contraction was already beginning to appear coming in at 48.7% from 50.6% in June.
The Purchase Manager's Index (PMI) is an indicator of the economic health of the manufacturing sector.
But the PMI figures are in stark contrast to the latest government economic forecasts for 2016, released on Friday, which were revised up from 2.7% to 2.9% - Although, the revision up will likely reveal by the end of the year the tourist sector has mainly supported this move.
Spain is currently enjoying a record influx of tourists, largely as a result of recent terrorist acts in France, Germany, Turkey and Tunisia. A recent Coup d'état by the military in Turkey has almost certainly driven tourists to the much safer haven of the Spanish Costas.
However, the tourism sector peaks during the summer months and quickly tails off from September.
Analysts are warning the slide towards overall contraction within the manufacturing sector, a year-long economic activity, new orders drying up and anemic growth across Europe could indeed be a signal of greater economic turmoil ahead.