DGT announce 'special measures' for fiesta weekend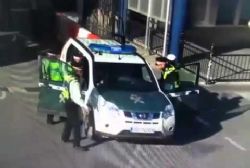 In a bid to improve road safety over the Spanish Fiesta weekend, the Dirección General de Tráfico (DGT) has announced a number of enforcement to ensure the increased number of road users are not put at unnecessary risk.
The Asuncion de la Virgen Fiesta on the 15th of August generally results in a significant rise in road traffic, and with it comes the expected increase in road accidents.
The measures - which were published in detail in the Official State Bulletin of 18th January 2016 - are set to be in force from 15:00 Hrs on Friday 12th to 24:00 on Monday 15th August.
Amongst others, the measures include the requirement of a special license to move Agricultural vehicles, or operate heavy goods vehicles over 7500 kg on certain roads without expressed written permission.
The full list of measures, and applicable roads can be seen by clicking through to the DGT website.
Recommended Reading :
* Civil Guard Officer arrested for shooting driver over traffic spat
* Spain sees Easter road deaths up on 2015