Orange Spain faces probe into retail practices - report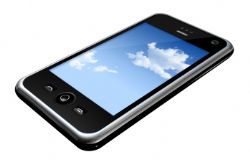 Spain's national high court the Audiencia Nacional is to investigate claims of fraudulent behaviour by Orange made by Asafortel, an association of former distributors for the operator, the Efe news agency reported.
Asafortel, whose allegations were deemed admissible by a judge of the court, wants Orange executives questioned, according to Efe.
The lawsuit, seen by Efe, alleges that beginning in 2012, Orange aimed to reduce its retail footprint in Spain using "fraudulent practices", including making unilateral changes to contractual terms with certain outlets and setting monthly and quarterly targets that obliged many shops to close or sell below cost.
Asafortel wants the court to investigate Orange Spain's former chief executive Jean Marc Vignolles, as well as seven other excutives of the company.
El Economista reported separately that Asafortel is claiming EUR 33 million in compensation from the company.
Neither it or Efe said if they had sought a response from Orange.
Recommended Reading :
* Orange Spain Wifi calls available on Android phones
* Orange Spain launches international calls app