Woman charged with starting 15 wildfires in Spain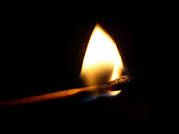 Spanish Civil Guards confirmed on Friday that they have arrested a woman on charges of provoking at least 15 of the wildfires which have destroyed almost 6,000 hectares of woodland in the northwestern region of Galicia over the past four days.
Monday saw the start of a series of fires along the western edge of the region, with the Regional Government of Galicia on Thursday describing them as "not normal" given that it is unusual for so many fires to start in the same place at the same time through natural means, Xinhua reported.
Wednesday saw the publication of a video taken by residents in the town of Arbo, which showed a series fires start one after another in a straight line along a hillside, offering further proof that at least some of the fires were caused by arson. Friday's arrest of a woman from the region of La Coruna now confirms that theory.
The past four days have seen emergency services fight a total of 193 different fires of which five were reported to still be active by the Spanish media on Friday afternoon. Three of those are considered to present a "Situation 2" level of alert given that they present "a real risk" to the population and they are being fought by around 400 firefighters with the assistance of aircraft and helicopters.
Recommended Reading :
* Wildfires destroy 9,000 acres in Galicia