Murcia San Javier Airport passenger numbers dwindle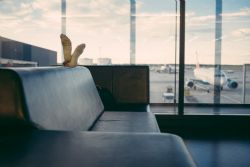 Passenger numbers at Murcia's San Javier Airport fell to just 150,156 for the month of July – a fall of 6% on the same period in 2015.
By comparison, traffic Elche-Alicante Airport reached 1,463,633 passengers – up 17.1% on last July.
The number operations shows a similar trend, with 9,914 flights handled at Elche-Alicante (up 18.9% on July 2015), and just 1,051 flights at Murcia-San Javier (down 10.4%).
Only Salamanca, Burgos, Santander and Vitoria saw a percentage fall in passenger numbers greater than San Javier.
Whilst the statistics clearly demonstrate that San Javier is on course for the 9th consecutive year of falling passenger numbers, AENA are still demonstrating an appetite for further investment at the facility.
Would more passengers fly to San Javier if more Airlines could be attracted ?
Would Murcia Airports be seen as an attractive alternative to Alicante if there was a clearly defined answer on the San Javier closure / Corvera opening situation ?
Until we know the answers to the above we can only assume that San Javier will eventually become the Airport with the best facilities but least passengers in the whole of Spain.
Recommended Reading :
* Murcia's San Javier Airport numbers down for 8th consecutive year
* No sign of closure for Murcia's san Javier Airport