Spain may call Election on Christmas Day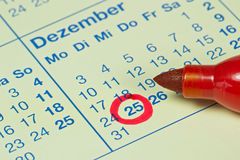 Will the Spain's politicians dare to steal Christmas ?
That's the question Spaniards are asking after caretaker prime minister Mariano Rajoy agreed to face a confidence vote in parliament at the end of this month. The result of that ballot will hinge on whether Socialist leader Pedro Sanchez Castejon sticks to his pledge to oppose Mr Rajoy. If he does, Spain's electoral calendar means the country's third election in a year would probably fall on December 25.
"Let's see if @sanchezcastejon has the guts to send 36 million Spaniards out to repeat elections on Christmas Day," Xavier Garcia Albiol, leader of Rajoy's People's Party in Catalonia, said in a tweet on Thursday after the confidence vote was called.
Rajoy is trying to win a mandate from lawmakers after sealing a pact with the liberals of Ciudadanos to support his bid to end eight months of political deadlock. He's still short of votes though, and needs at least some Socialist lawmakers to abstain if he's going to finally claim a second term after inconclusive elections in December and June.
If he fails, parliament will be dissolved two months after the August 30 confidence vote. Under Spanish law, there has to be a period of 54 days before the election. Spanish ballots are traditionally held on a Sunday, making December 25 the most likely date.
"This certainly looks like part of the PP's strategy to get the Socialists to abstain," said Antonio Barroso, a political analyst at Teneo Intelligence in London. "It's starting to get crazy now."
The Socialists are trying to force Rajoy to step aside in favour of someone else from his party. They say the caretaker prime minister's ties to a PP corruption scandal make him unfit to govern. Rajoy denies any wrongdoing.
"We want a clean and just government and that is not the government of Rajoy," Mr Sanchez said in an August 17 tweet. "That's why we will vote: NO."
Rajoy, for his part, says there's no way he's stepping aside. He says that if Mr Sanchez maintains his veto, then Spaniards will be forced to vote again.
The premier says the political stalemate is jeopardising the country's economic recovery and stalling efforts to tackle unemployment, while the European Union is demanding further cuts to stabilise the public finances. Spain is due to send its 2017 budget to Brussels by the middle of October.
"I'm optimistic," PP Deputy Secretary General Pablo Casado said in a radio interview. "The Socialists are not going to allow a third election in a year, which Sanchez would end up being held responsible for."
Recommended Reading :
* Spain's acting PM Rajoy takes decisive step t form Government
* Spain's Socialists against Rajoy as Prime Minister