24 arrested in Spain in joint EU operation against child pornography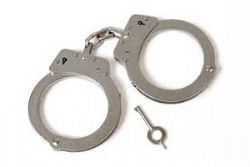 Spanish Civil Guards announced on Wednesday that they have detained 24 people in Spain as part of a joint European Union (EU) operation which has led to the arrest of 75 people throughout the EU for the production and distribution of child pornography.
The joint operation with Europol also led to the discovery of 400,000 archives, among them videos and photographs, showing minors of all ages being sexually abused and exploited. The Civil Guard confirmed that some of the scenes contained a "high-level" of sexual violence against the victims.
The arrests in Spain were carried out across the country and the Civil Guard also seized 65 hard drives, 36 USB Flash Drives, six laptops, a router, 17 memory cards, 69 DVDs, a camera and three tablets.
The operation was set up on the basis of information received by the Swiss police who identified people involved in file sharing in several countries including Spain.
This is the second major operation against child pornography announced in Spain this month after seven people were arrested for similar offences, including plans to offer holidays to pedophiles in North Africa.
Recommended Reading :
* Flight delayed after Police Officer's gun accidentally goes off
* Arrest after man attempts to hail Plane on Spanish runway