Public works contracts fall by 20% due to political impasse and deficit reduction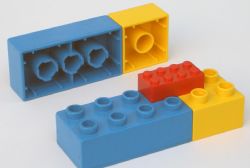 The political impasse of the last eight months, along with cuts to state infrastructure investment aimed at reducing Spain's deficit, have produced a sharp fall in public procurement contracts in the first half of this year. The Public Works Ministry and state-owned companies under its auspices awarded contracts worth €657 million between January and June, a 19.8% drop in comparison with the same period for 2015, according to data released on Tuesday by the ministry.
Breaking the figures down, the ministry directly awarded contracts worth €64.6 million up until June, a 51.5% drop, while contracts through state companies amounted to €592.4 million, a 13.7% drop. Of the total, €91.7 million was spent on construction, a 10.1% drop, with €565.4 million going on civil engineering, a fall of 21.2% on last year.
Spending by Adif, the state company responsible for rail infrastructure, fell by 42.5% in the first half of the year, to €280 million. Spending by the Ports Authority was down 16% to €102.6 million. Aena, the country's airports authority, almost doubled spending, to €96.4 million.
SEITT, the state company responsible for road transport infrastructure, awarded contracts worth €111.5 in the first half of the year, although it is not possible to make a comparison with the same period in 2015, because no contracts were awarded during that time.
Spending on roads during the Popular Party (PP) administration of acting Prime Minister Mariano Rajoy over the last five years has fallen to 1980s levels: in 2013, it represented just 0.45% of GDP. The following two years it fell further, with the Public Works Ministry refusing to publish figures. Government sources say further cuts are expected.
In the first six months of the year, a total of €3.6 billion worth of contracts was put out to tender, a 24.5% drop on the same period for 2015. The Public Works Ministry and its companies put out tenders for €1.6 billion, up 3% on last year.
The data for the first six months of the year reflect the concerns expressed by Spain's construction sector that the government's determination to reduce the country's public deficit is hitting public investment hard and impacting negatively on the construction sector.
In June, SEOPAN, which represents Spain's biggest construction companies, predicted that spending on construction and infrastructure would fall by as much as 18% this year, making 2015 the ninth year of crisis in a row for the sector.
Oficemen, which represents Spain's cement companies, has called on the government to launch a public-investment plan to rescue public works, spending on which has fallen 77% since the beginning of the crisis and is at its lowest level in a quarter of a century. Oficemen says cement companies are working at half their capacity, given that internal demand only represents 25% of their total output and that exports are not making up the difference.
In its July report, the Bank of Spain pointed out the gap in construction and infrastructure spending, noting that while housing starts had increased notably, there was a significant delay in awarding civil works contracts.
Recommended Reading :
* Aeromur retreat from Murcia's Corvera Airport
* No sign of closure for Murcia's San Javier