Socialists to propose law change in bid to avoid Christmas Day elections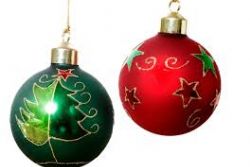 If, as appears likely, the Popular Party (PP) leader Mariano Rajoy fails in his bid to be voted back in as prime minister at next week's investiture debate, Spaniards are set to be called to a third general election in a year – this time, on Christmas Day. In a bid to avoid this extraordinary turn of events, which would be unprecedented in Spain's democratic history, the main opposition Socialist Party (PSOE) is planning on tabling a legal reform that would halve the duration of the election campaign, which is currently bound by strict timetables – hence the December 25 date for the polls.
Barring a change of heart on the part of the leadership of the PSOE, the proposal would be presented in Congress at the start of September, and its approval would need the support of other parties and depend on the blessing of the PP, which could block it.
At the two inconclusive general elections, in December 2015 and June of this year, the PP won most seats in Congress, but fell well short of an absolute majority. Rajoy will be likely going to the investiture vote next week with the support of emerging center-right group Ciudadanos, which is in negotiations with the PP this week over a number of points in exchange for its votes, including crackdowns on political corruption and greater financial assistance for workers on low incomes.
But even with the help of Ciudadanos, Rajoy will not have the support of enough deputies to win the first investiture vote, which requires an absolute majority. To win the second vote, at which a simple majority is needed, he will need 11 abstentions. The PSOE, so far, has refused to agree to abstain. If Rajoy loses the two votes, the electoral timetable will kick into action, with the third general election in just over a year scheduled for Christmas Day.
The third elections will fall on December 25 due to the current legislation governing elections. But it was Rajoy himself who determined that this would be the date for a third poll, given that he fixed the investiture debate for August 30. The Socialists have interpreted this as being a strategy on the part of the PP to use the threat of an election on Christmas Day to pressure them into abstaining.
The PSOE's proposal for a change in the law would see the election campaign cut from 15 days to seven, meaning that the election would fall on December 18 and not the 25th.
Its success, however, will depend on the support of the other parties – in particular the PP. Even if the conservative group were to allow the change to pass Congress, it could still be halted or delayed in the Senate, where the PP enjoys an absolute majority.
Recommended Reading :
* Spain may call election on Christmas Day
* Socialist party assumes Rajoy will fail in bid to form Government