Spain proposes former minister linked to Panama Papers for World Bank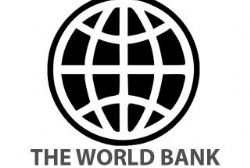 Spain has nominated as its World Bank representative a former industry minister who resigned following allegations of links to offshore dealings which emerged after he was named in the Panama Papers.
The Economy Ministry said in an e-mailed statement late on Friday night that the Spanish government had proposed Jose Manuel Soria as executive director at the World Bank.
Soria, who has denied any wrongdoing, resigned as minister in April following reports of alleged links to an offshore company on the British island of Jersey in order to limit any damage to Spain's caretaker government, the conservative People's Party (PP).
Soria's resignation came ahead of Spain's national election in June, its second in 7 seven months, which ended as inconclusively as the previous one in December.
The nomination was announced when acting PM Mariano Rajoy from the PP failed at the second attempt to win a new term, increasing the likelihood that Spain will have to hold its third election in year.
In what could become another public embarrassment for the PP caretaker government, plagued by a string of corruption scandals, the opposition Socialists have said they will demand Economy Minister Luis de Guindos urgently appear in parliament to explain the reasons for the government's nomination.
The PP has faced a slew of investigations over allegations of misappropriating public funds and influence peddling, which have seen several of its politicians resign. The PP has denied it has a problem with corruption, saying the cases are isolated and it is tackling them.
The World Bank's 189 governors are expected to vote on Soria's candidature as part of the process of appointing 25 executive directors.
The Spanish government examines the suitability of candidates based on their track record in public service as well as on their experience when selecting for international posts, the Economy Ministry said.
Recommended Reading :
* PP accepts Ciudadanos demand for further-reaching corruption measures
* Anti-corruption raids launched across Spain