Twitter Spain invoicing 100% of its earnings through Ireland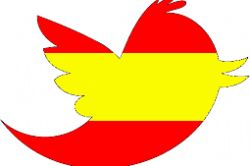 Twitter Spain SL, the Spanish affiliate of the popular micro-blogging website, recorded a turnover of more than €4.8 million in 2015, a 56% increase on the previous year. The bulk of its revenue comes from services it provides to Twitter International Company, which is registered in Ireland. This allows the Spanish division to transfer most of its profits to that country, where corporate tax rates are lower than in Spain.
But the full amount that the Spanish affiliate makes is not made public, because it is carried out through the Irish parent company. This does not constitute tax fraud under Spanish and EU law, and is another example of the ways that multinationals can exploit legal loopholes to reduce their tax burden.
Created on February 27, 2013, Twitter Spain ended its first fiscal year on December 31 with income of just under €1 million and net profits of €46,772.50.
According to the company's 2015 annual report, Twitter's Spanish division recorded a net profit of €246,069: "Its activities consist of carrying out all kinds of marketing and business development… The development of all kinds of advertising and providing support services and products."
Twitter Spain's entire business, which grew by 56% year on year in 2015, comes from billing its Irish parent company, which pays the minimum amount required to cover its operating costs.
The company paid €110,213 in corporate tax in 2015. Its accounts do not provide any information as to whether it has any dispute with the Spanish Tax Agency.
The Tax Agency has launched a campaign this year to prevent multinationals such asTwitter, Apple and Google from transferring their profits to tax havens. It has already opened an investigation into Apple in Spain, while a team of inspectors searched the offices of Google in June.
Recommended Reading :
* Twitter Spain launches Rajoy Emoji
* Spanish operations of Facebook and Twitter made just EU7 Mln in 2014