UK takeover deal figures show slump in run-up to Brexit vote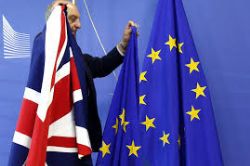 The number of takeover deals involving British companies slumped in Q2, adding to signs that firms postponed plans to expand in the run-up to June's Brexit vote, official data showed on Tuesday.
Deals involving British companies - both domestic and cross-border - fell to 87 in Q2 from 190 in the first 3 months of the year, the Office for National Statistics said on Tuesday.
That marked the smallest number of transactions since comparable records started in the first quarter of 2010.
The figures corroborate surveys from the Bank of England and Deloitte that showed businesses put major plans for investment and expansion on hold in the run-up to the Brexit vote, despite solid turnover and orders.
Economists expect doubts about Britain's future trading ties will continue to cloud businesses' plans, eventually weighing on economic growth even if the country avoids a large immediate hit from the shock vote to leave the EU.
There were only 20 instances of foreign companies buying British firms in Q2, down from 52 in the first quarter and the fewest since the start of 2013, the ONS said.
The number of mergers and acquisitions between British companies collapsed to 47 from 95.
The ONS figures also showed the value of takeover deals fell sharply in the second quarter to 14 billion pounds, down from 69 billion pounds in a first quarter that was boosted by the $52 billion merger of Royal Dutch Shell and BG Group.
Recommended Reading :
* Despite devalued post-Brexit pound, British visitor numbers to Spanish Hotels up 15%
* A spotlight on Brexit and Visas for worried Expats