Men assault pregnant Muslim woman in Spain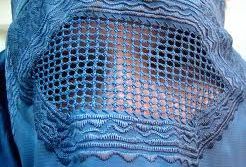 Two suspected right-wing extremists have attacked a heavily pregnant Muslim woman wearing a full-face veil in Barcelona.
The men insulted the woman and her husband in the Spanish coastal city's old town, before kicking her in the stomach, according to the report.
The victim was sent to hospital, where she and her unborn baby are said to be doing well.
The attackers have been arrested and are facing charges of "violence, hate and discrimination."
The woman was wearing a niqab at the time, a strict form of Islamic dress designed to cover the whole body and face, with a thin gap for the eyes.
Recommended Reading :
* Should Spain regulate use of Burkinis