Vodafone Spain strikes Formula 1 deal with Telefónica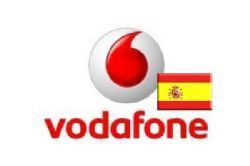 Vodafone Spain has struck a deal with Telefónica that will enable it to air Formula 1 and Moto GP motorsports.
The agreement follows a dispute between the pair that saw Vodafone file a complaint with telecom regulator the CNMC over Telefónica's unwillingness to make its motorsport coverage available before July, when it is obliged to share premium services with rival providers as one of the conditions set to grant approval for its acquisition of the former Canal+ España pay TV service.
Vodafone appealed to the regulator in May to force Telefónica to make its motorsport coverage available in a timely fashion to match the start of the season, as is done with football coverage.
The new deal will enable Vodafone to air Formula 1 from the start of the next season in 2017. Vodafone will continue to air movie channel Movistar Estrenos until March, along with the 'partidazo' – the major football game of each day, after which the movie channel will be replaced by Formula 1 and MotoGP.
Vodafone Spain CEO Antonio Coimbra told Spanish press that it had been "unacceptable" for Telefónica to withhold its coverage of motorsports until July.
Recommended Reading :
* Vodafone Spain to offer fibre in 750,000 more homes by Dec
* Vodafone Spain expands 4G roaming to 100 countries