Spain's CNMC approves MasMovil's takeover of Yoigo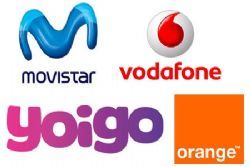 Spain's communications and competition regulator CNMC has approved MasMovil's acquisition of Yoigo without imposing any special conditions.
"The CNMC applauds the entry of new mobile operators that help increase competition in the provision of retail mobile communication services," said the watchdog in a statement, adding that in its assessment it had taken into account the fact that MasMovil is a virtual operator without its own network in Spain.
The regulator's decision comes after MasMovil outbid UK-based investment company Zegona to secure full control of Yoigo, buying both the 76.6% majority stake owned by Telia as well as the remaining shares from local minority shareholders for an agreed price of EUR 612 million.
The deal converts MasMovil into the 4th mobile network operator in Spain, with a customer base of around 4.2 million, consisting of 0.5 million of its own SIMs, 3.3 million from Yoigo and 0.4 million from the recently acquired Pepephone.
Based on an estimated total of 51.8 million mobile SIMs in Spain at the end of Q1 2016, MasMovil will have around 8% of mobile customers, according to the latest figures from Telecompaper.
Shortly before the CNMC's decision was announced, MasMovil CEO Meinrad Spenger called on the regulator to give the operator special treatment to help it compete with the "triopoly" of Telefonica, Vodafone and Orange.
Speaking at the 30th telecommunications and digital economy meeting at Menendez Pelayo university in Santander, Spenger said MasMovil should be allowed to access Telefonica's fibre network at a price lower than that paid by Vodafone and Orange and allowed to bid for frequencies in the next 700 MHz band auction at reasonable rates.
Recommended Reading :
* Spain's Yoigo gains 19,900 mobile lines in July
* Spain's Masmovil gains 12,000 mobile lines in June