Spain's Yoigo leads August portability figures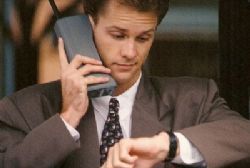 Spanish mobile operator Yoigo topped the country's monthly mobile portability figures for the second month running in August, adding a net total of 16,400 lines thanks to the continuing popularity of its Sinfin (Unlimited) tariff.
The monthly portability figures reported by website Economiza revealed that Yoigo's new owner MasMovil also had a positive month, attracting a total of 16,100 customers.
Rivals Vodafone and Movistar lost 22,300 and 15,000 mobile customers respectively in August, although Vodafone's figures were offset by the 7,900 new customers of its low-cost brand Lowi. Similarly, Orange lost a total of around 2,000 customers last month, but its low-cost brand Simyo gained nearly 4,000.
Turning to the MVNO market, the regional operators Euskaltel, R and Telecable continued to grow at a steady rate, adding some 5,560, 2,150 and 500 mobile lines respectively.
Recommended Reading :
* Spain's CNMC approves Masmovil's takeover of Yoigo
* Spain's Yoigo gains 19,900 mobile lines in July