Spain cuts high-speed broadband red tape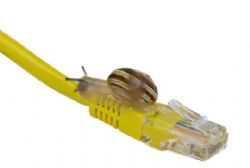 Spain's industry ministry has announced that EU directive 2014/61/EU on measures to reduce the cost of deploying high-speed electronic communications networks has been transposed into the country's legislation.
Operators laying out high-speed broadband networks will now find it easier to access physical infrastructure such as ducts, poles or masts belonging to energy and other utilities, as well as roads and railway lines.
Measures will also be taken to coordinate civil works more efficiently to avoid having to reopen street ducts when installing fibre-optic networks. The permit-granting procedure will also be simpler and more transparent with a view to making broadband rollout cheaper and faster.
Spain's telecommunications minister Victor Calvo-Sotelo recently announced that the country has Europe's largest fibre to the home (FTTH) network, with some 22.5 million installed accesses, compared to just 1.6 million in 2012, while 4G technology is now available in 90% of the country.
Recommended Reading :
* Facebook and Microsoft to install megacable between Spain and US
* Vodafone Spain to offer fibre in 750,000 more homes by Dec