'Club Med' Mini-Summit Exposes North-South Divide in Europe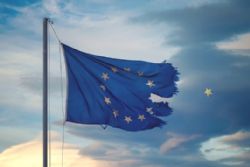 The leaders of Italy, Portugal, Malta, Cyprus, Greece and France are meeting in Athens, September 9, in a mini-summit to reach agreement on a way forward out of the economic split that has divided northern member states from southern ones.
The fundamental problem with the Eurozone single currency is that it is dysfunctional in that there can be no single currency without a single fiscal policy. Each member country would need to share a common economic cycle, similar tax-raising and public spending policies and many more besides.
Instead, the Mediterranean countries are ravaged by austerity measures imposed by the northern states, in breach of Eurozone fiscal policies and are largely bearing the brunt of the migrant crisis.
Discord The Commission has decided to refer Greece to the European Court of Justice because it failed to comply with a 2008 Commission decision ordering the recovery of unlawful aid to Hellenic Shipyards.
This follows a 2012 ruling by the Court condemning Greece for its failure to implement the decision.
The harsh austerity measures have become deeply unpopular in Greece, where there are frequent demonstrations against changes to the tax and pension system. Both the Commission and the European Central Bank (ECB) have been demanding swingeing fiscal changes in order to bring Greece into a surplus of 3.5 percent of GDP.
The Greek creditors — the European Commission, the ECB and the International Monetary Fund (IMF) — known as the Troika had been at odds for six years over the sustainability of Greece's three bailout programs. ​
Meanwhile, Italian PM Matteo Renzi has been pressing for a greater relaxation of tight EU fiscal rules — particularly over deficit targets within the Eurozone — as he struggles to kick-start the Italian economy.
Spain and Portugal escaped fines for breaching deficit targets — the so-called "Stability Pact" — because the European Commission thought it would enflame anti-EU sentiment.
Ahead of the mini-summit, Greek PM Alexis Tsipras told Euractiv.com: "It is now common knowledge that Europe is at a critical crossroads. Economic stagnation, social cohesion problems, the rise of Euroscepticism and isolationism, the strengthening of far-right populist phenomena, are issues that we cannot bypass in a serious debate on the future development of European integration."
"In such a debate, Europe's Mediterranean countries can and must raise their voice. The way to have a bigger say is to seek a common approach and common positions. Having that in mind, we turned to the leaders of France, Italy, Spain, Portugal, Cyprus and Malta, for a first meeting in Athens. I believe that regardless of the political origin of each of us, there is ground for joint action."
Recommended Reading :
* Spanish economy powers ahead as politicians dither
* Eurozone Ministers expect Spain to cut deficits