Spain: ING to offer 'cash back' at Petrol stations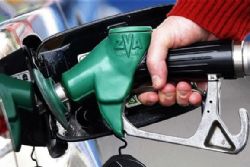 ING Direct will launch 'cash back' at more than 3,500 Shell, Galp, and DISA gas stations and Grupo DIA's retail outlets in Spain starting September 26, according to a company release.
'Cash back' makes shopping easier as it allows customers to pay with card and receive the change in cash avoiding the need to do frequent trips to the ATM. It basically allows ING Direct customers to withdraw money while making purchases.
The service can be accessed by using ING card or through the bank's recently launched smartphone application Twyp Cash. The app can be downloaded for free on iOS and Android phones.
Almudena Román, Directora General de ING Direct, said that the bank welcomes more businesses to offer ING's cash back program along with its Twyp Cash app.
"With Twyp Cash we are introducing new elements that energize and promote competition for the benefit of consumers," added Román.
Recommended Reading :
* Euroski seeks to boost Supermarket sales by opening 19 Gas Stations
* Repsol launches launches mobile payment