Spain's prices fall by 0.1 pct in August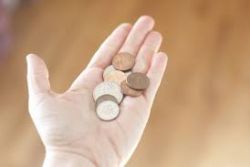 Spain's consumer prices fell by 0.1% in August compared with the same month of a year earlier, according to data published on Tuesday by Spain's Statistical Office (INE).
The figure is higher than that of July when consumer prices fell by 0.6% year-on-year and meant that the country's consumer prices have been falling for 8 consecutive months year-on-year.
The INE said that prices of transport fell by 1.9% in August year-on-year, those of items related to housing fell by 4.4% while those of leisure and culture, other services and food rose by 0.2%, 1.8% and 1.8% respectively.
On the other hand, consumer prices rose by 0.1% on a month-to-month basis, with prices of leisure and culture rising by 1.6%, those related to the hotel industry increasing by 0.3% and those related to communications rising by 0.8%.
Meanwhile, prices of clothes and shoes fell by 1.3%.