Spanish wetlands and wildlife sanctuary under threat: WWF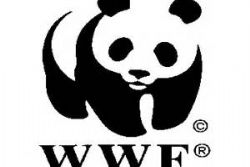 Donana National Park, part of southern Spanish wetland used by 6 million migratory birds, could dry out completely unless the Spanish government tackles the threat of dredging, mining and intensive farming, a report said on Thursday.
The World Wildlife Fund said Spain was failing to safeguard the 54,000 hectare (209 square mile) site, which stretches along the Guadalquivir River at its estuary on the Atlantic Ocean in Andalusia.
"The Donana wetland is at a crossroads. Poor management and over-extraction of water are causing Donana to dry out and the area now receives only 20 percent of its natural water input," WWF said in the report.
The group called on Spain to eliminate what it said are 1,000 illegal wells and 3,000 hectares of illegal farming fields, and cancel dredging of the Guadalquivir River to protect and recover the park's water sources.
The Spanish government said authorities were fully committed to protecting the national park.
"All the necessary measures to put an end to overexploitation of Donana's wetlands and solve water shortages in the region are being implemented," the Spanish agricultural and environment ministry said in a statement.
The WWF appeal came after the United Nations cultural agency UNESCO warned last year that Donana could be added to a list of world heritage sites in danger if Spain did not make a "permanent and unequivocal commitment" to abandoning a plan to deepen the Guadalquivir river.
UNESCO gave Spain until Dec. 1 this year to present a report on Donana's conservation and comply with demands including an end to the river's dredging and a full assessment of the risks of reopening a mine site belonging to Grupo Mexico.
Donana park boasts a diverse ecosystem of lagoons marshlands, scrub woodland, beaches and sand dunes and is home to fallow deer, wild boars, European badgers and endangered species including the Spanish imperial eagle and the Iberian Lynx.
Recommended Reading :
* Climate change threatens Spanish Tourism
* Belated win for coastal protection in Spain