Orange Spain launches football package for bars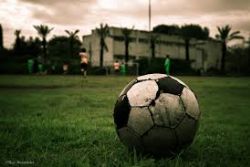 Orange Spain has launched what it describes as the lowest-cost football package for Spanish bars available on the market. The offer costs EUR 160 (plus VAT) a month and comes with the public broadcast rights to live football games from Spain's top-tier leagues (first and second divisions), domestic cup competition (Copa del Rey), the UEFA Champions League, the UEFA Europa League and international leagues until the end of the season.
Subscribers also need to sign up one of Orange's Canguro Pro convergent plans, starting at around EUR 40 (plus VAT) per month.
The promotion follows a similar sports-themed package for bars launched by Vodafone after the two operators joined forces to acquire the rights to broadcast live games from Spain's La Liga football league over the next three seasons for EUR 330 million.
Recommended Reading :
* Vodafone Spain strikes Formula 1 deal with Telefonica
* EU orders Spanish football clubs to repay state aid