Moody's sees credit-negative struggles for Spain's new govt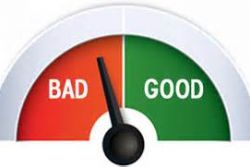 Ratings agency Moody's said on Monday that Spain's new minority government would struggle to implement economic reforms, an assessment it called credit negative.
Mariano Rajoy was sworn in for a second term as PM a week ago, ending 10 months of political deadlock.
Last week he unveiled his new cabinet team, who opposition parties said would pursue the same austerity policies as before and seemed disinclined to the negotiations Rajoy has promised in order to win support for his legislation.
The lack of a majority and the fragmented nature of parliament were "major stumbling blocks" to efforts to address weak public finances, with passage of the 2017 budget the government's first big test, Moody's said.
"Consequently, we have little confidence that Spain will meet the fiscal targets set by the European Commission," the ratings agency said in a note. It did not expect this year's deficit target of 4.6% of GDP to be met.
Rajoy will enjoy backing for some reforms from the liberal Ciudadanos (Citizens) party. But unless he can get other parties - notably the opposition Socialists - on board, his government may not survive a full term.
A lifting of the political uncertainty that followed two inconclusive elections in the past year has helped boost Spanish government bonds in recent weeks.
Spain's 10-year borrowing costs are around 43 basis points lower than the Italian equivalent, the largest difference between the two since February 2012. Any signs that Rajoy's government will struggle could end that outperformance, analysts say.
Moody's, which gives Spain an investment grade ranking of Baa2 with a stable outlook, said a 3rd election was possible.
It said it expected economic growth to slow to 2% in 2017 on lower investment spending and fallout from Britain's decision to leave the EU.
Recommended Reading :
* Moody's revises financial outlook on Spain
* IMF raises growth forecast for Spain despite political uncertainty