Spain to update growth projections, hike 2017 forecast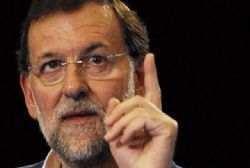 The Spanish government will change its official economic projections and hike forecasts for growth in 2017, Economy Minister Luis de Guindos confirmed at a news conference on Tuesday.
De Guindos had already suggested this week that growth could be higher than the 2.3% previously anticipated in 2017, which will help the government design a new budget for next year that complies with EU deficit agreements.
"Quite simply, this year's growth of more than 3.0% will automatically mean that the inertia going into next year will be more positive and that we will raise our growth forecast for next year," De Guindos told a televised news conference in Brussels.
He did not give a new figure for 2017 growth or detail when the new projections would be released.
Recommended Reading :
* Spain's new cabinet suggests few changes to major policies
* Spain to alter corporate tax rules in bid to avoid EU budget fine