New Routes Announced Murcia San Javier to London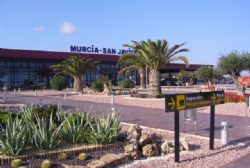 British Airways has announced the launch of a new route between Murcia's San Javier Airport and London Heathrow.
Flights are set to commence from March 2017, each Tuesday and Saturday.
Passenger numbers at San Javier have been in freefall for the last 8 consecutive years – from an all-time high of 2,002,949 in 2007, to 1,067,576 in 2015.
Speculation is that arrivals at San Javier have fallen significantly, while neighbouring Airports such as Alicante-Elche have risen dramatically, is in part due to the confusing message sent by the region of Murcia surrounding Corvera Airport.
The region's inability to bring the newer facility into operation in what is now approaching 10 years has clearly signalled a lack of the confidence held by Airlines in the older Airport. And who can blame them ?
Similarly, the belief held by many is that San Javier Airport was never likely to close in the first place – and therefore one of the main reasons that Corvera remains at deadlock – and therefore dormant.
Maybe the establishment of this new route signals a much-need fresh vote of confidence for the region, and another nail in the coffin-lid for Corvera.
Jet2 are also set to recommence routes from the Airport to Edinburgh in March 2017.
Recommended Reading :
* Murcia San-Javier Airport passenger numbers dwindle
* No sign of closure for Murcia's San Javier Airport
* New routes announced Scotland – Spain