Spain arrests 56 men in child pornography bust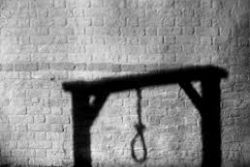 Spanish police have arrested 56 men accused of possessing and distributing pornographic photos and videos of children, the Interior Ministry said on Thursday.
The men, some of whom were repeat offenders, all lived in Spain and were between 40 and 60 years old. They used an online file-sharing ring which disseminated caches of pornographic material featuring the sexual abuse or exploitation of minors, the police said.
The 18-month police operation covered the entire country and uncovered hundreds of computers, hard drives and DVDs with an undisclosed number of files featuring extreme sexual violence against boys and girls, the ministry said.
Recommended Reading :
* 24 Arrested in joint EU operation against child pornography
* Brit Paedophile murder in Spain : Update