Spain Makes Early Repayment of EU 1 Bln of EU Loan - European Stability Mechanism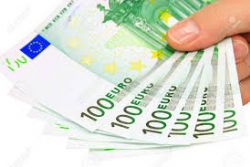 The European Stability Mechanism (ESM) received Spain's early repayment of 1 billion euro, the agency said Friday.
Spain has already made 3 early payments in the past, all meant to cover a loan of 41.3 billion euro disbursed to the country in 2012-2013 to help revitalize its banking system.
After the latest payment, its debt to the ESM is 34.7 billion euro.
Spanish economy, hit heavily by the global economic crisis of 2007-2008, has been struggling ever since. The ESM was set up in 2012 to provide financial assistance to the eurozone countries or banks and has so far given loans to Spain, Cyprus and Greece.
Recommended Reading :
* EU fires warning shot at Spain
* Euro Zone Ministers expect Spain to cut deficits