Spain to introduce new climate change law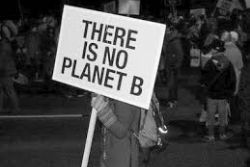 Spanish PM Mariano Rajoy used his visit to the Climate Change Conference on Tuesday to announce that Spain will introduce a new law to ensure Spain reduces carbon emissions.
"Spain is fully committed to this task," said Rajoy in a press conference held on Tuesday evening.
He highlighted that one of the first things he had done after being returned to power at the end of October was to start the process of ratifying the Paris Agreement which had been delayed by the lack of a central government in Madrid.
"It is something that all of the political parties in Spain agree on and so I hope the ratification will be very fast," explained Rajoy.
Although the accord had yet to be passed in Parliament, Spain was "well on the way to fulfilling the objectives set for 2020 and is already working to attain those set for 2030," added Rajoy.
"In order to do that, my new government will push forward a Climate Change Law, which will collect all of the necessary instruments in order to make the Spanish economy one that is low in carbon, but which grows and creates jobs," he promised.
The Spanish PM said climate change was the "biggest challenge facing society" and commented that following the Paris Agreement, the "challenge is to build on those foundations and put them into action."
"Only by doing this will we be able to make a healthier life on the planet for future generations and also for ourselves," he concluded.
Recommended Reading :
* Study predicts deserts in Spain if global warming continues
* 2015 : Spain's 4th hottest year on record