Spaniards flunk politicians when it comes to fight against corruption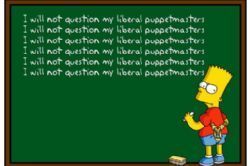 A total of 80% of Spaniards believe that the government has failed to curb corruption, a new report from Transparency International shows. In the wake of a string of high-profile scandals involving politicians, more than two in every three Spaniards (66%) also believe that corruption is the greatest problem facing the country, according to the transparency watchdog's People and Corruption: Europe and Central Asia 2016 report.
) That rate is only topped by Moldova, where 67% of respondents said corruption was the country's number-one problem.
And in even more bad news, 55% of Spaniards surveyed by Transparency International said they believed members of the country's Council of Ministers were engaged in illegal activities while that rate was 37% for the 350 members of the Spanish Congress.
On top of that, 28% of respondents believe corruption in the country had actually worsened in the 12 months leading up to the Transparency International survey – this despite only 3% of people saying they have paid bribes.
"The perception of corruption is extraordinarily high in Spain, where people believe it is political, and are angry: they think it is possible and necessary to fight against corruption and that whistleblowers need more support," says Manuel Villoria, professor of Political Sciences and Administration at Madrid's King Juan Carlos University.
"The government has clearly failed when it comes to people's perception of the fight against corruption. It will have to look at the issue. We have spoken to the justice minister [Rafael Catalá] and he is aware of the result, because the figures are very negative indeed," Villoria adds.
Spaniards regularly name corruption as the second-biggest problem facing the country after unemployment in regular polls carried out by the government research agency CIS.
But 17% of Spanish respondents in the Transparency International survey also said that the best solution to the problem was "political parties that promise to efficiently combat corruption": the highest rate for any country.
In October, Spain's first-ever anti-corruption commission started work on a project aimed at boosting the health of Spanish democracy, and one that has the backing of all of the parties except for the ruling, conservative Popular Party (PP).
However, the commission got to work against the backdrop of the Gürtel corruption trial, a massive case involving a network of graft that operated across six regions and was allegedly run by Francisco Correa, a businessman who cultivated relationships with PP officials, allegedly offering them gifts in exchange for government contracts for the organization of electoral and other party events.
Recommended Reading :
* Spain officially most corrupt country in EU
* PP accepts Ciudadanos demand for further reaching corruption measures