EU urges fine for Spain over waste water treatment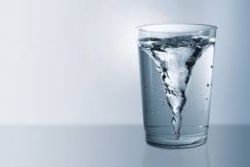 Spain should be fined at least EU46.5 Mln for failing to treat waste water properly in 17 towns and cities, the European Commission said on Thursday, adding it was taking the country back to court over the infringements.
In 2011, the European Court of Justice ruled that Spain had breached EU law for not adequately collecting and treating waste water in 37 urban areas.
It has yet to address this issue in 17 of those, the Commission said, posing health risks and a threat to the environment. Some 1.4 million people lived in the affected areas, it added.
The Commission asked the EU's top court to impose a EU46.5 Mln sanction on Spain as a result and also proposed a EU171,217 daily fine starting from the day the ruling is handed down if the problem is not resolved.
Santiago de Compostela and Gijon, two cities in northern Spain, are among those under scrutiny.
Belgium, Greece, Portugal and Luxembourg have faced sanctions for similar issues in the past.
Recommended Reading :
* Spain to introduce new climate change law
* Study predicts deserts in Spain if global warming continues