New route launched San Javier Airport, will Corvera ever open ?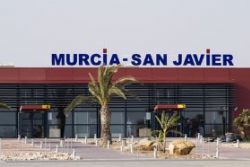 Murcia's San Javier Airport yesterday inaugurated a new route to Antwerp, Belgium.
Flights are operated by TUI Fly and will operate each Monday, Wednesday and Saturday.
For the Winter season - October 30th to March 25th – San Javier, Murcia-San Javier will connect to 11 destinations in 5 countries, most of them international (UK, Ireland, the Netherlands and Belgium), as well as a domestic connection to Madrid.
This follows last week's news that British Airways have also launched a new connection between the Airport and Heathrow, and the re-introduction of Jet2's route to Edinburgh.
While the general public are seemingly expected to take confidence in the news that a tender for the operation of Corvera Airport ' will be finalised before Christmas', recent announcements only give support to those who claim that San Javier will never close in favour of Corvera.
Recommended Reading :
* New routes announced Murcia San Javier to London
* Corvera Airport operation to be tendered before Xmas