Spain e-commerce revenues soar 28% to EUR 20.7 bln in 2015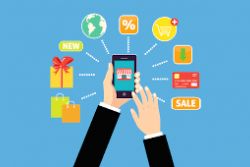 Overall revenues for the Spanish B2C e-commerce sector broke through the EUR 20 billion barrier for the first time in 2015, hitting a total of EUR 20.7 billion, some 27.5% more than the previous year.
The latest study on the sector from Spainís national observatory for telecommunications and the information society (ONTSI) revealed that last yearís growth was due above all to the higher number of online buyers, which rose from 18.6 million to 20.4 million and higher average amount spent per consumer, which increased by 15.6% from EUR 876 to EUR 1,016.
The vast majority of online purchases still took place at home (92.2%), followed by mobile purchases (12.9%) and office or workplace purchases (8.9%).
The most popular e-commerce products were transport tickets (43.3%), followed by clothing, accessories and sporting goods (40.0%), and accommodation bookings (39.8%).
Recommended Reading :
* Spanish retailers gear up for Black Friday 2016
* Facebook and Microsoft to install Megacable between Spain and US