Spanish economy to maintain growth rate in fourth quarter - economy minister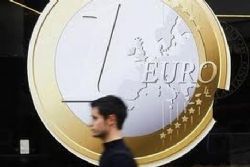 Spain's economy is expected to continue growing in Q4 at a similar rate to previous quarters this year which have averaged year-on-year growth of 3.3%, Economy Minister Luis de Guindos said on Monday.
The Spanish economy grew at 0.7% in Q3 on a quarterly basis, final data showed last Thursday. The government's official forecast for growth in 2016 is 3.2%.
"We expect that the fourth quarter this year will be very similar to the three previous quarters," Guindos told reporters. "I believe that we are going into 2017 with positive momentum."
In its twice-yearly economic outlook, the Organisation for Economic Cooperation and Development (OECD) also said on Monday it expected Spain to grow at 3.2% this year, lifting an earlier forecast of 2.85.
Recommended Reading :
* Spain's competiveness 0.8% higher than Eurozone-OECD in Q3
* Spain to update growth projections, hike 2017 forecast