Spain detains 30 in operation targetting illegal firearms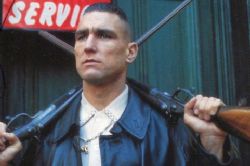 Spanish Civil Guards on Monday confirmed they had made 30 arrests in an operation against a criminal organization which was acquiring and selling illegal firearms over the Internet.
In the operation, which was coordinated by Europol, agents seized 124 firearms and 14,100 cartridges, and dismantled two illegal workshops that modified weapons, produced ammunition, and conducted online sales.
The operation began in April 2016 with the seizure of 23 pistols and 450 cartridges and the arrest of one person in the province of Albacete in central Spain, who acquired large numbers of weapons from Eastern Europe.
Documents seized in this raid allowed Civil Guards to identify more people involved in illegal arms sales, many of whom were detained in Monday's phase of the operation.
As well as the 124 firearms, which included 117 pistols and revolvers and five rifles, the Civil Guards also recovered an indoor marijuana plantation with 256 plants.
Those arrested face charges of illegally holding and storing firearms, ammunition and explosives.
Recommended Reading :
* Snipe who simulated assassination of Spain's King faces jail
* Criminal organizations at large in Spain