Lycamobile Spain unlimited calls, 3GB bundle down to EUR 10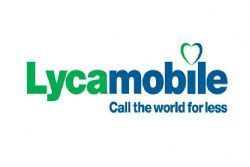 MVNO Lycamobile Spain, operating on the Movistar network, has announced that the price of its unlimited calls, 3GB prepay data tariff will be reduced to EUR 10 a month in a festive promotion.
The bundle is available under the Plan Ahorra tariff and normally costs EUR 20 a month. Lycamobile also unveiled a new international calls plan called Mundo Plus 500 with 2GB of data, 4,000 SMS, 1,000 minutes of calls to Lycamobile numbers and 500 minutes of calls to a total of 40 countries all over the world for EUR 15 per month under the Plan Ahorra tariff or EUR 23 under the Standard tariff.
UK-based Lycamobile has been operating in Spain for around five years and last year passed the milestone of 1.5 million customers to become one of the country's leading MVNOs.
Recommended Reading :
* Spain's Tuenti launches festive promo, offers 4gb for EU14
* Spain's Jazztel, launches 5gb mnth convergent plan