Spain aims to raise environmental taxes to cut deficit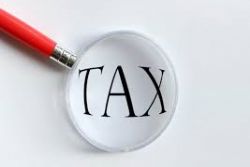 Spain aims to raise EU500 Mln through a reform of environmental taxes next year in its bid to bring down its public deficit, according to the government's revised budget plan for 2017.
Spain is relying on an extended economic recovery to help it shrink its deficit to 3.1% of output next year from a projected 4.6% in 2016, but it will also need a mixture of cuts and extra revenues to meet the targets set by Brussels.
The government wants to introduce new environmental levies to help it raise a planned EU7.5 Bln in fresh income, according to the revised budget proposal sent to the European Commission and published late on Friday.
Other measures already outlined by ministers include tax hikes on alcohol, tobacco and sugared drinks as well as a crackdown on tax fraud and the elimination of some tax breaks for companies.
The budget plan did not detail what type of environmental taxes were envisaged.
Spain is behind on its budget planning for 2017 after two inconclusive elections left it without a fully-functioning government for 10 months, and it is now racing to convince the European Commission it can reach its deficit goals.
The spending plan is also a major test for PM Mariano Rajoy at home. Reinstated for a second term in office in October, Rajoy's weak minority government will need support from opposition lawmakers in parliament for the budget.
It is still not clear whether he can pass it, although his conservative People's Party (PP) government has gained backing from Socialist rivals for the first step of the budget - next year's spending cap - after agreeing to hike the minimum wage.
Rajoy's budget plan also includes measures to cut costs in public administrations by some EU900 Mln and a promise to audit government spending next year.
But plans to meet the deficit are mainly centered on raising revenues. Many opposition parties have said they will not support austerity measures, while Rajoy, who in his first term made deep spending cuts, has also said he wants to protect economic growth.
Recommended Reading :
* Pollution causing 30,000 early deaths a year in Spain : EU report
* EU urges fine for Spain over waste water treatment