Spain police arrest 200 Chinese in telephone fraud scam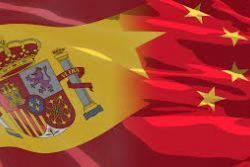 Spanish police say they have arrested more than 200 people of Chinese origin in a crackdown on gangs that ran call centers that swindled EU16 Mln from compatriots in China.
,
,
A National Police statement Wednesday said the gangs made contact with people in China, pretending at first they were friends or family and warning them of fraud scams. In later calls, they pretended to be police investigating the scams and convinced many of victims to put money in bank accounts run by gangs.
Police said they had dismantled 13 call centers run out of houses. The arrests took place in towns around Madrid and the eastern cities of Barcelona and Alicante.
The operation was carried out in conjunction with Chinese authorities, who launched the investigation.
Recommended Reading :
* 440 Criminal organisations at large in Spain
* Civil Guard raids Chinese Bank ICBCS Madrid HQ