Bank of Spain deputy governor sees room for further banking consolidation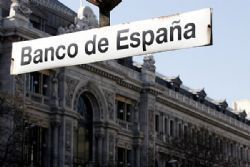 There is room for further banking consolidation in Spain, the Spanish central bank's deputy governor said on Thursday following reports over the last two weeks that struggling lender Banco Popular could be merged with a rival.
"I think there is margin to keep advancing with the process of consolidation," Fernando Restoy told reporters at a banking conference in Madrid.
"At the moment we are in a process in which things are changing, and therefore financial institutions have to reflect on their strategy," he said.
Popular said on Dec. 1 it would replace its chairman, who had long maintained the bank was financially strong enough to remain independent. His ouster could mark Popular out for a potential takeover and trigger another round of mergers.
Recommended Reading :
* Spain makes early repayment of EU1 Bln of EU loan : European Stability Mechanism
* Banco Popular to shed 3,000 jobs