Spain's socialists cheer at last: they win El Gordo lottery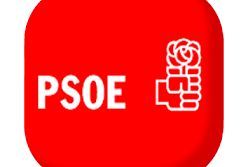 Staff from the Madrid headquarters of Spain's PSOE socialist party were among the top winners on EU2.31 bln this year.
The party lost general elections in December last year and in June against the center-right People's Party, registering its worst election results in 40 years.
Up by 70 million euros this year, El Gordo, Spanish for "The Fat One," is designed so as many people as possible get some win or at least break even with cash prizes doled out across the country.
Many people buy tickets in groups and companies, local bars or associations often offer tickets to staff and customers. On the day of the draw, people huddle around television sets and watch school children sing out the winning numbers.
El Gordo's complex rules - which allow for multiple purchases of the same lottery number - mean it is not yet clear how much the PSOE staff will get.
Recommended Reading :
* 220 People claim ownership of lost lottery ticket worth EU4.7 Mln
* The origin of Spain's Christmas lottery : Buying bullets to fight Napoleon