Wealth Inequality in Eurozone rises : ECB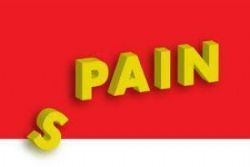 The concentration of wealth among the euro zone's richest households has increased since the bloc's debt crisis, even as wealth levels fell across the board due to lower property prices, a survey released by the European Central Bank showed on Friday.
The euro zone's top 5% of households owned 37.8% of the net wealth in 2014, up from 37.2% in 2010 while the bottom 5% owned only debt, the ECB said based on a survey of 84,000 households.
Suffering from waves of recession, the bloc's protracted has crisis increased inequalities as countries on the periphery such as Italy, Spain, Portugal and Greece struggled, while countries in the core were quicker to recover.
The median wealth of a euro zone household dropped around 10% to 104,100 euros ($108,800) in the 4 years to 2014, mostly as property prices fell, especially for the poorest fifth of the population, the ECB said.
"The fall in net wealth was mainly driven by a reduction in the value of assets, in particular real estate," the ECB said. "In percentage terms, the differences are larger for the lower percentiles."
"The net wealth of the 90th percentile – that is, the household separating the poorest 90% of the population from the richest 10% – is 496,000 euros," the ECB said.
Recommended Reading :
* Number of Millionaires grows in Spain by 1.8% to 386,000 people
* Almost 30% of Spaniards at risk of poverty or social exclusion