Spain November retail sales rise 3.3 percent year-on-year - INE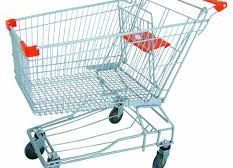 Spanish retail sales rose 3.3% in November on a seasonally-adjusted basis from a year earlier, the fastest rate of growth in 3 months, the National Statistics Institute (INE) said on Wednesday.
November's figure compared to 2.1% growth in October, revised from 2.2% previously reported.
Retail sales have been rising for 28 straight months in Spain after the economy emerged from a prolonged recession in 2013.
Recommended Reading :
* Spain e-commerce revenues soar 2.8% to EU2.07 Bln
* Spanish retailers gear up for Black Friday 2016