Hasta Luego Paramount Murcia !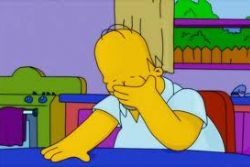 SO what exactly is the current situation with the stricken Paramount Murcia theme park project ?
It was back in December 2015 that the former President of Proyectos Emblemáticos Murcianos S.A. (PREMURSA) - the promoter and developer of the proposed facility passed away, leaving much speculation as to the future of the theme park.
And if the main driving force behind the project to date was not able to make much progress in 5 years, what should make any incumbent think that they could fare much better ?
In the 12 months that has passed nothing of note has happened.
Indeed, Tumbit reported on July 10th that the official website for premursa - www.premursa.com - had been offline for a number of weeks. Fast forward 6 months and it seems that the domain name has now been registered to a new owner in Indonesia.
In the absence of any official statement by either Paramount Pictures, Premursa or the Regional Government of Murcia, we are guessing that we can use this fact to read between the lines.
Recommended Reading :
* All eyes on Paramount Murcia
* Paramount Murcia v Paramount London : Comparisons