Spain sees record tourism numbers 2016 to end Nov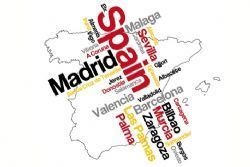 Spain welcomed 71.58 million foreign tourists between January-November, accounting for a 10.1 percent increase year-on-year, the Mediterranean country's statistical office said on Friday.
During the first 11 months of 2016, Spain saw more visitors than all of 2015, when 68.1 million tourists visited the sun-blessed nation.
In November alone, some 4.1 million foreign tourists came to Spain, 9.2% more than the same month of 2015, according to data published by the National Statistics Institute (INE).
Within the year's first 11 months, visitors from the United Kingdom comprised the largest group of tourists, with almost 17 million (23.7% of the total), a 12.3% increase year-on-year.
French tourists made up the second largest contingent of visitors, at 10.8 million (a 7.1% increase), closely followed by German visitors with 10.7 million of them holidaying in the Iberian country – a 6.1% increase year-on-year.
The favored destination within Spain was Catalonia, which between January-November received 17 million tourists (23.8% of the total), representing a 3.8% increase compared to the previous year.
Some 56.6 million visitors chose to stay in paid accommodation, such as hotels, guest houses, campsites or rented accommodation.
The average length of stay among foreign tourists ranged between four to six nights.
The majority of foreign visitors, some 61.3 million people, arrived to Spain for holidays, while 4.3 million came on business.
Recommended Reading :
* Spain sees Tourist spend per head at 15 year low
* Spanish Airport passenger numbers up 11%