Spanish Security Forces Eliminate Potential Terrorist Threat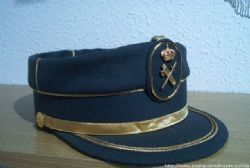 The threat posed by the two terrorist suspects, detained Wednesday in Spain, was eliminated, the state's Interior Minister Juan Ignacio Zoido said on Saturday.
On Wednesday, local media reported that Spanish police officers had detained two people in the country's capital of Madrid for their activities aimed at glorification of terrorism.
"The dangerous situation that could have been triggered by two jihadists was neutralized, no signs of plotting an attack were found. We have taken all the necessary measures for you to be calm and celebrate the New Year," Zoido said during a visit to the central police station. Since July 2015, a total of 175 people suspected of terrorist activities were arrested in Spain.
Most of them were arrested for spreading ideas of Islamist terrorism and recruiting new members to the Islamic State (Daesh) terror group, outlawed in a number of states.
Recommended Reading :
* Madrid bans large vehicles from center over fears of a terrorist attack
* Terror threat diverts flight from Spain